The American grocery store: The business evolution of an architectural space. Westport, CT: Greenwood Press.
Mayo, J. M. (1993)
Public markets and community revitalization. Washington, DC: The Urban Land Institute and Project for Public Spaces, Inc.
Spitzer, T. M. & Baum, H. (1995)
The experience economy: Work is theatre and every business a stage. Boston: Harvard Business School Press.
Pine, B. J. II & Gilmore, J. H. (1999)
The future of public space: Beyond invented streets and reinvented places. Journal of the American Planning Association, 67(1), 9-24.
Banerjee, T. (2001)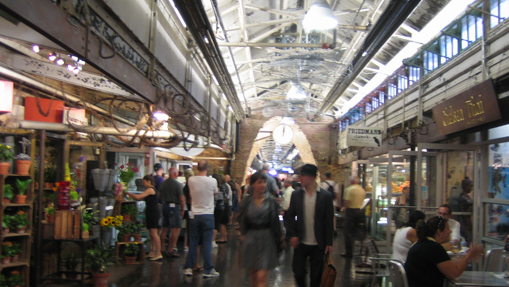 The visitors sniff out where something vigorous exists already, and come to share it, thereby further supporting it.
The Great Good Place: Cafes, Coffee Shops, Bookstores, Bars, Hair Salons and Other Hangouts at the Heart of a Community. Cambridge, MA: Da Capo Press.
Oldenburg, R. (1997)